It happened on perhaps the best day of his life so far—the day before the day Jesus would make the journey to the worst day of his life. Jesus and three of his disciples gathered on a high mountain where Jesus was transfigured right before their eyes. The voice of God spoke three thunderously piercing words into he minds and hearts of those disciples. They were as follows:
LISTEN TO HIM.
Those words now come to us, the present-day disciples of Jesus. The forty days of Lent open up a journey for the top of Transfiguration Mountain to the bottom of the Valley of the Cross. These forty days provide forty steps, if you will, to lean in and listen deeply to Jesus. As we do so we find the way of the cross is the road to resurrection. Listening to Jesus—it's our highest calling to the lowest place where we discover our lives transformed and our worst days breaking forth into our best life.
Join us for a 40-day study in J.D. Walt's "Listen to Him" starting March 6.
---
---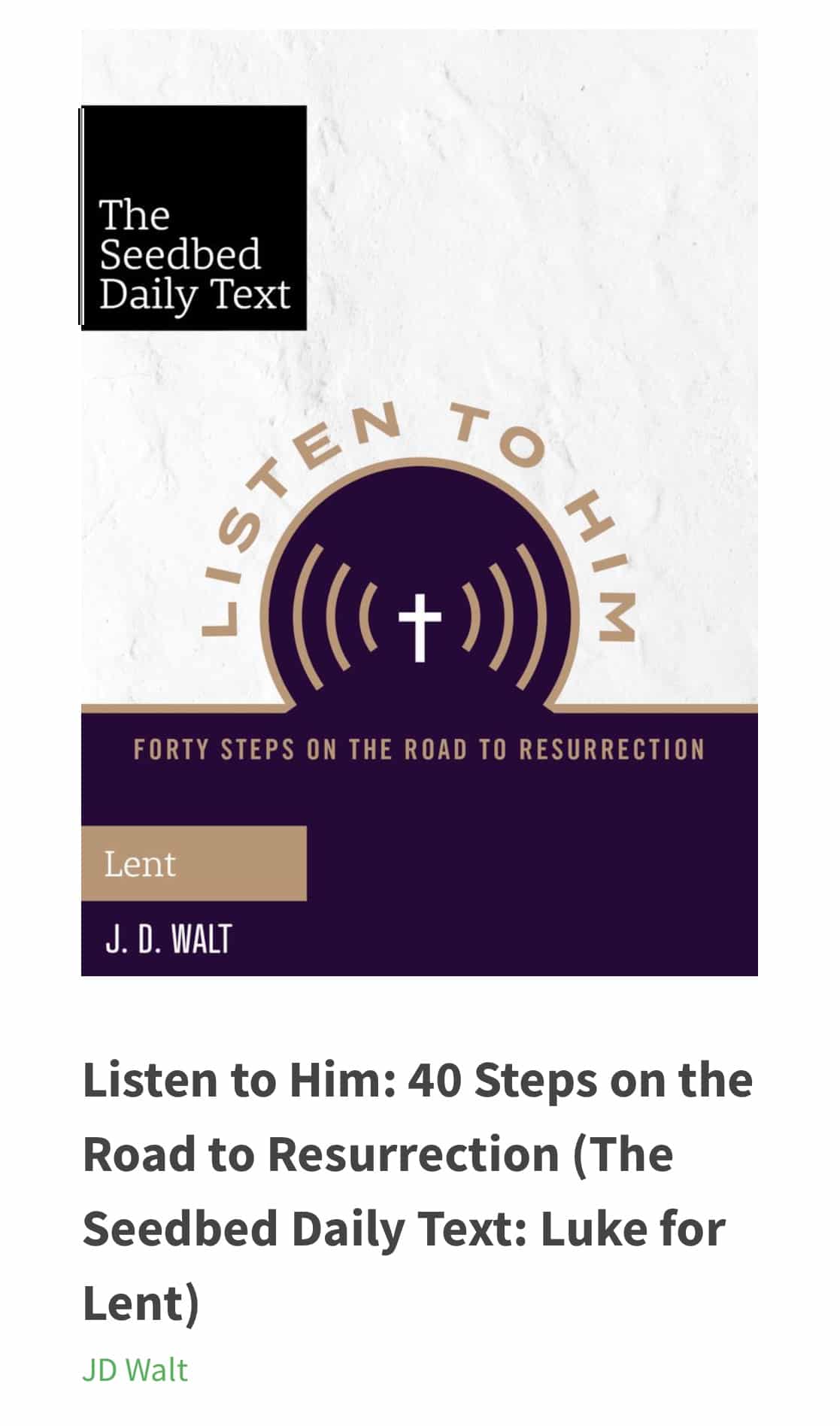 40 Day devotional books available on Sunday mornings, at our Ash Wednesday service, or at our Fusion campus. Readings begin on March 6th. Suggested $5 donation.


Follow the gospel story from Luke 9 to 24, beginning with the transfiguration of Jesus and finishing with the resurrection on Easter.


Each day read a short passage of Luke and commentary, pray, and answer reflection questions
---
Buy an extra book or two and invite some friends to read along with you! Get together for coffee or a meal and discuss it weekly.


Life Groups are also encouraged to read and discuss together.


Join our Facebook group to discuss and learn together.
Check back here for links to the video content from each of the sermons in our Easter series, which begins March 10.
---
---
Interested in learning more about this study?

Questions about how to get started?

Contact Mindy, our Adult Discipleship Coordinator.