Students ROCK
Youth Members Serve, Lead and Grow
LHUMC Youth Group             Winter 2022
Lynn Haven UMC Youth is a place for middle and high school students to spend time with friends, hear teaching from the Bible, encounter God in worship, interact in small group ministries and serve the community.
Our mission is to lead every student to become a fully devoted follower of Christ.
An outstanding, dedicated and passionate volunteer leadership team devotes their time, energy, and heart to leading students to love God and love others. We want to make being a part of Lynn Haven Youth a fun and meaningful life experience.
---
---

For more information, contact:
Neal McGee, Student Minister
850-819-1013 or Neal@mylhumc.net.
Weekly Meetings/Activities
---
Youth Group meetings are held at Lynn Haven United Methodist Church, 3203 Minnesota Avenue, Panama City.
ALL middle and high school students are welcome to attend, regardless of church affiliation.
For the health and safety of everyone, we are asking that participants

Stay at Home if Sick.

Students will be reminded to Wash Hands Often. Mask wearing is optional.
Schedule:
Wednesdays: 6-7:30 pm
Sundays: 6-7:30 pm


For more information, contact Neal McGee, Student Minister, 850-819-1013 or Neal@mylhumc.net.
---
Our schedule is different during the summer and around holidays, so make sure to stay up to date with posted times. Additionally, activities such as mission trips, camps, weekend retreats and local service opportunities are offered regularly.
The best way to stay updated about what's coming up is to come to Youth Group regularly! We also send out updates by text. To be added to our text alerts, please text your name and whether you are a student or parent to 850.265.5231.
We're Having a House Party! (Gingerbread style!)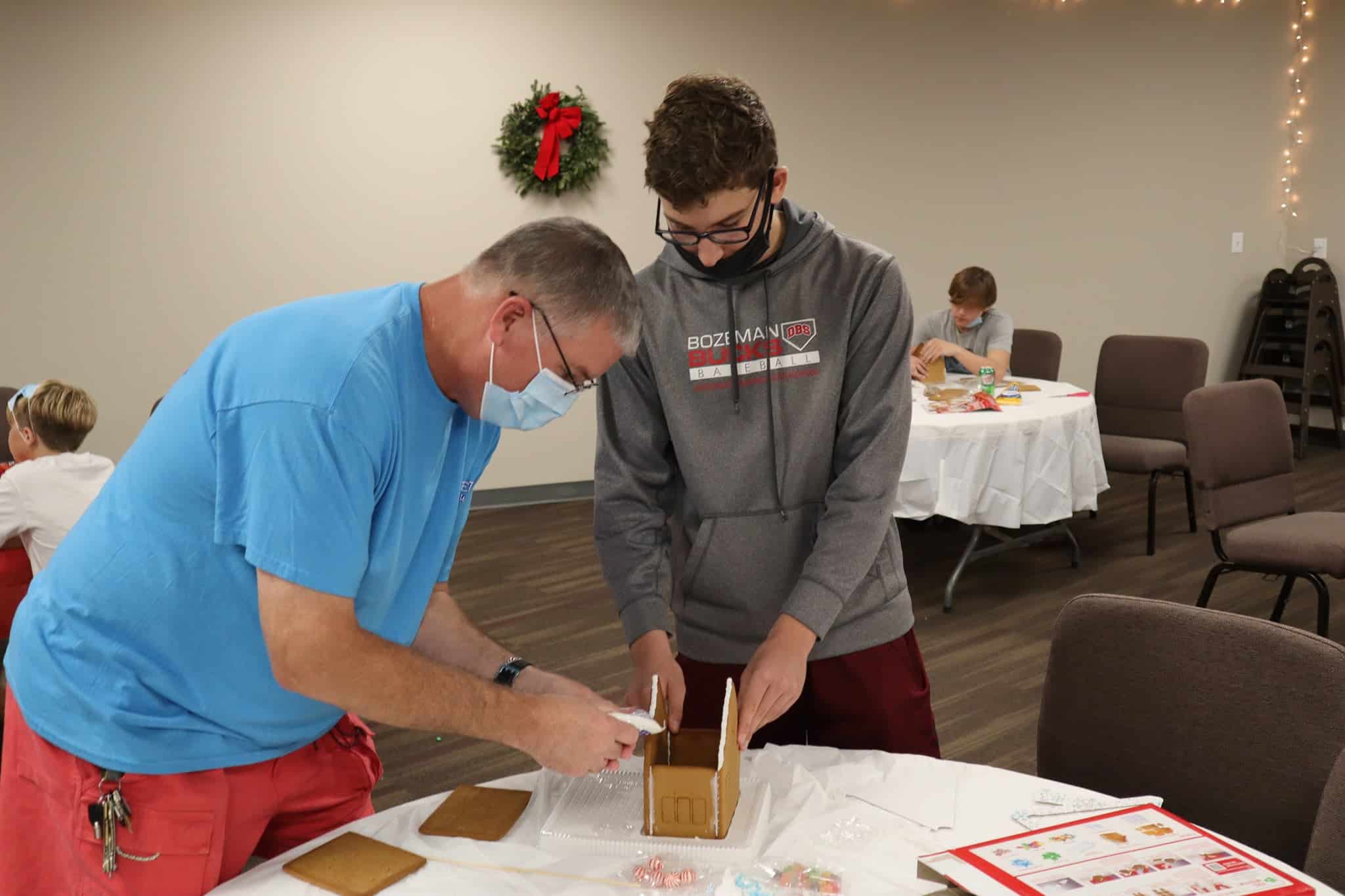 ---
---
It's time to test your decorating and construction skills. All are invited to our Annual Youth Group Gingerbread house party on Sunday Nov 27th at 6pm.
Think you have what it takes to make a masterpiece? Join us for tons of fun and fellowship! Plus the two best designs of the night will win a prize (1 for Middle School and 1 for High School).
BYOC (Bring your own candy!) We have the house kits and the supplies that typically go with them, but we like to go big or go home. (Or should we say "Go big on our homes"!) So please bring a bag of candy we can use to make these houses really pop! Email Neal@mylhumc.net with any questions.
---
Christmas Parties 

@ St. Andrews State Park
We are excited to be able to head back out to St. Andrew's State Park for our Christmas camping parties this year!  We will be camping overnight (dates and details are below).
Parents: We would like to get a few parents to volunteer to prepare soups/chilis/etc. to serve for evening meals.
Click here to sign up to bring a dish!
Middle School - December 2-3, 4pm to noon on Saturday
High School - December 3-4, 2pm to 3 on Sunday
Everyone - December 4th from 3-8pm 
Space is limited so if you would like to be able to stay at the camp overnight you must text, email or speak to Neal soon.
Text or email Neal with ?'s (or to sign up) at: Neal@mylhumc.net / 850-819-1013
---
Holiday Youth Schedule 
*Every Wed & Sun
@ 6 pm
*We will

NOT

meet: 
Wed 11/23
Sun 12/25
Wed 12/28
---
Join us Dec 15th for our Annual trip to go see the lights at Lake Deuniak!
On Thursday, December 15th, we will take a trip to Defuniak Springs. We are going to eat at the famous "Pub Burger" restaurant (delicious homemade hamburgers and milkshakes) and then we will take a one-mile walk around Lake Defuniak to look at the Christmas lights. You must sign up by texting Neal (819-1013) to reserve your spot (Space is limited).
Arrive: 3:45 PM @ Church on Thur (we'll depart @ 4).
Return:

between 8:30-9:30 PM.
Cost: $ for dinner ($10-15), and $3-5 for donation for the light show. Bring warm clothes & a flashlight.
---
Secret Santa Silly Sock Celebration



Join us Sunday, December 18th at 6pm for a Secret Santa Gift Exchange. We will meet and have snacks, and then we will divide into Middle and High school groups and play our game. To participate, please bring a new pair of silly or Christmas socks to exchange.
January 27-29, 2023
This is a weekend trip to Universal Orlando for Christian concerts and rides.  This is a High School Trip.  However, Middle school students may attend with a parent (parents will be responsible for students during the trip).
Trip cost is $250 per person. You must make a deposit of $100 per person by Nov 30th if you plan on attending. Space is limited.
Permission Form & Trip Details
We believe students need a place to have fun, learn about God, be encouraged, and connect with positive adults. As parents, we know you want your children to be in an environment that will help them discover and grow in their faith. We commit to providing that environment each Sunday and Wednesday. New student members are always welcome!
Pre-Register Your Students
---
---
---